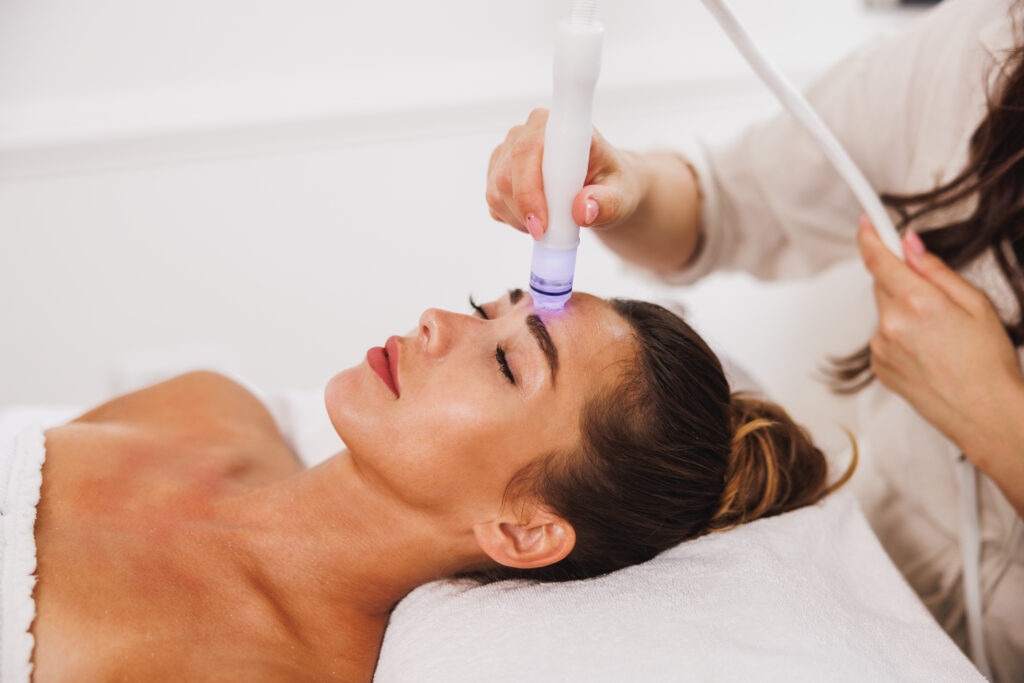 Dive into the world of HydraFacial at Eleven Wellness + IV in Dallas,TX. Where skincare isn't just a routine; it's a transformative experience. Experience instant and long lasting results you can see and feel with HydraFacial.
HydraFacial: The Dallas 3 Step Secret to Radiant Skin
Step One: Cleanse + Peel
Uncover a new layer of skin with a deep cleansing & gentle resurfacing
Step Two: Extract + Hydrate
Remove debris from the pores with a painless suction. Nourish the skin with hydrators that leave quenched.
Step Three: Fuse + Protect
Saturate the skin's surface with nourishing antioxidants & peptides
What is a HydraFacial?
HydraFacial is a non-invasive treatment that improves skin health, suitable for everyone and their individual concerns. Every Hydrafacial treatment deeply cleanses, extracts and hydrates the skin and can be customized further with personalized boosters & LED light therapy.
The magic is in the wand, which works like a vacuum to open pores for a deep cleanse and easy extraction of impurities, dirt & debris.
HydraFacial Addresses All Concerns:
Fine Lines + Wrinkles
Elasticity + Firmness
Even Tone + Brightens
Brown Spots
Congested + Oily Skin
Enlarged pores
Hydration
The Boosters
Elevate and customize your HydraFacial experience by adding a booster or Blue or Red LED therapy to targeting specific concerns
FIRM
Helps smooths the appearance of fine lines and wrinkles & enhances the skins elasticity
Clariyifing  
Treats acne and prevents future breakouts by cleansing, dissolving oils and purifying the pores
Vita C
Accelerates the skins cell turn over, brightens the skin, and minimizes dark spots and pigmentation
Tri-Hex
Improves overall texture by supporting the skin's natural ability to produce new elastin and collagen and reduces the appearance of thinning skin, fine lines and wrinkles.
For more information regarding HydraFacial or any other skincare treatments please contact Eleven Wellness + IV at 833-848-2511