Custom Facials
Essential for maintaining healthy skin and slowing down the aging process, facials at Eleven Wellness + IV deep clean, remove buildup, exfoliate and purify.
Our custom facials address all skin types and concerns including dryness, oiliness, combination skin, congestion, teen/adult acne, redness, sensitivity, hyper-pigmentation and anti-aging. We'll design a targeted treatment just for you.
$150 – $225
$175 – $250 With Lead Aesthetician
DERMAPLANE FACIAL
For exfoliation and removal of peach fuzz, choose our dermaplane facial. Dermaplane also supports collagen production and enhances the elasticity of the skin.
Dermaplane can also be used as an add-on for any facial or peel.
$160
$185 With Lead Aesthetician
$200 – $225 Peel add on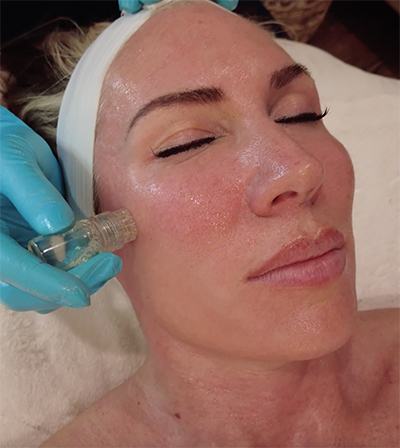 Vitamin Infusion Hydraneedle Facial
A micro needling infusion of vitamin C and hyaluronic acid to plump and brighten the skin, while stimulate natural collagen production, exclusive to Eleven Wellness + IV! Perfect for age prevention, refining pores and fine lines and brightening superficial acne scars without any downtime.
$225
LED Light Treatment Add-On
Enhance any facial or treatment by supplementing with LED light energy. Optimizing anti-aging benefits while increasing collagen and elastin production, improving skin's firmness and resilience and recovery.
(Add-on service only) $50 for 30min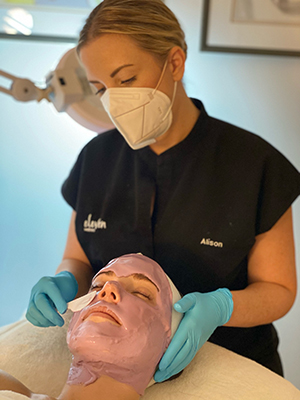 DÉCOLLETÉ FACIAL ADD-ON
Improve the appearance of your décolleté with this ultra-hydrating add-on treatment. Helps improve prematurely-aging, sun-exposed or otherwise irritated skin.
$75
Ready To Book Your Appointment?