Massage Therapy
at Eleven Wellness + IV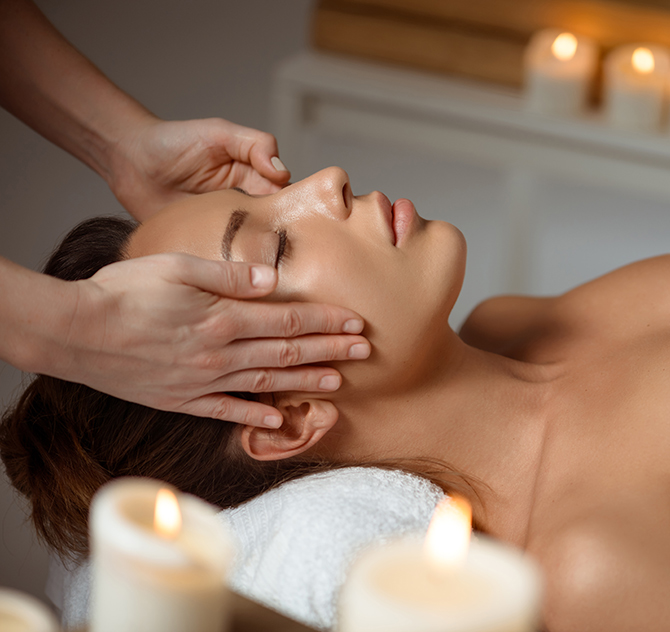 Why Massage Therapy?
Whether you are sitting at a desk all day, exercise frequently causing sore muscles, are recovering from injury or surgery or experiencing joint pain due to aging, massage therapy is a valuable tool for anyone, at any age. Massage can help calm the nervous system, improve blood and lymphatic circulation, relieve muscle pain and aid in pain management. Massage therapy also releases endorphins into our bodies, which work like natural mood boosters and can relieve feelings of anxiety and depression.
MEET MELISSA
Melissa Manint is our in-house massage therapist at Eleven Wellness + IV. Melissa comes to us with over 20 years experience in Massage and Manual Therapy and is also certified in Lymphatic Drainage massage. In addition to her massage career, she has also been a ARRT Radiologic Technologist for the past 15 years. Her certifications include LMT, CLD, AART and AFPA Certified Wellness Coach.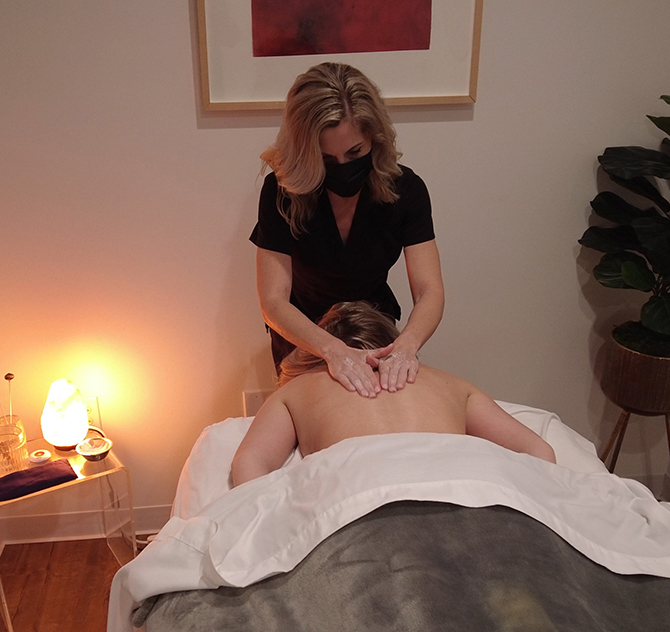 Massage Services
Swedish Massage
One of the most popular forms of massage, Swedish massage is both relaxing and energizing. It involves soft, long, kneading strokes as well as light, rhythmic tapping strokes on the topmost layer of muscles. This treatment is great for those who are new to massage therapy, recovering from an injury or looking for a mild experience.
Deep Tissue Massage
A more intense experience, Deep Tissue massage adds greater pressure to focused muscle and fascia areas, resulting in released tension. Slow, firm pressure helps those with chronic aches and pains, sore muscles or contracted areas such as neck, shoulders and low back.
Choice of Swedish or Deep Tissue Massage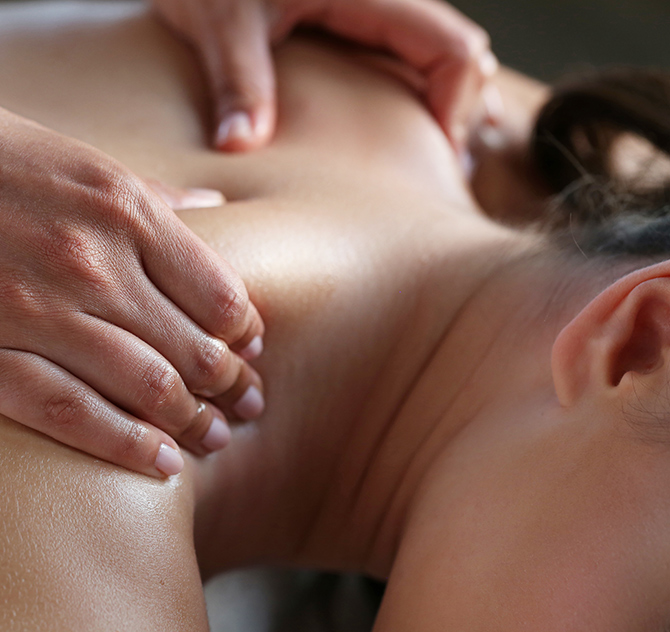 ABOUT Lymphatic massage
The Signature Lymphatic Drainage Massage is a series of gliding, compressing and stretching with light to medium pressure in rhythmic motions. This massage activates your lymphatic system to rid toxins, restore skin tone, aids with digestion, headaches, hormonal imbalances and is for pre- or post-surgery. Also reduces stress and is shown to help with inflammation due to autoimmune disorders. Also included in Signature Lymphatic is Wood Therapy for body contouring.  This is a vigorous massage technique using handheld tools to increase lymph circulation, cellulite reduction and tightens and tones the skin. You will feel relaxed, lighter and revived.
90 MIN-FULL BODY AND INCLUDES FACE AND SCALP
$189
Custom treatments also available for prenatal, pre- and
post-surgery and more.
Call or email us for more information