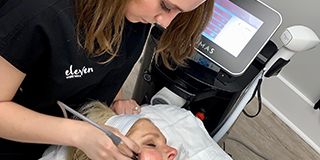 Have you ever wondered how celebrities and socialites are able to age seemingly in reverse? The answer to that question, in many cases, is noninvasive skin tightening procedures such as Forma. Forma by Inmode is the first auto-adjusting, non-invasive, thermal skin...
read more
Ready To Book Your Consultation?
Visit our Dallas Med Spa center and meet with a licensed physician!