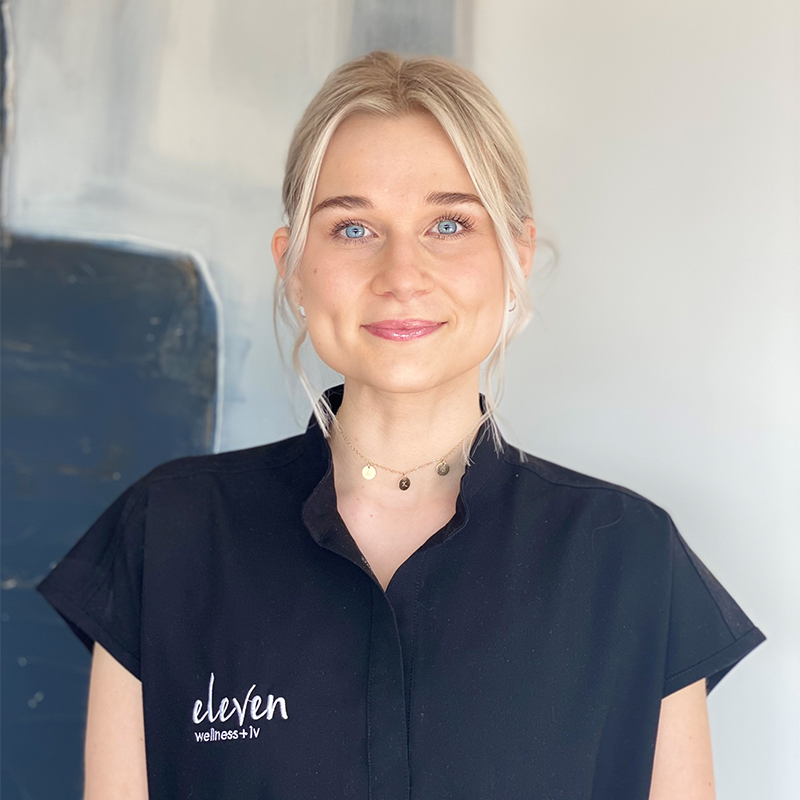 LK Thompson
Medical Aesthetician
---
"I have lived and breathed health, beauty, and all things wellness for as long as I can remember.  After my own personal health challenges and experience in the health food industry in the UK, I had an increased interest in gut health and nutrition, which of course goes hand in hand with skincare!"
LK (Laura Kate) was born in Harrogate, England and grew up in Edinburgh, Scotland.  After a career in brand and social media management, LK found her way into the beauty and skincare industry after working with nutrition and food companies as well as her own personal health challenges.  With her increased interest in nutrition, her interest was piqued with skincare.   
For LK, beauty translates to confidence.  Her belief is that great skin can give you the confidence you need to do anything.  It's important that she feels the best she can, both mentally and physically every day so that she can give renewed vitality to her clients at Eleven. 
When she isn't treating clients and building her own social media platform for all things health and wellness (@iamblondilox), you can find LK spending time with her husband and their big doodles or with friends and exploring her new home in Dallas.