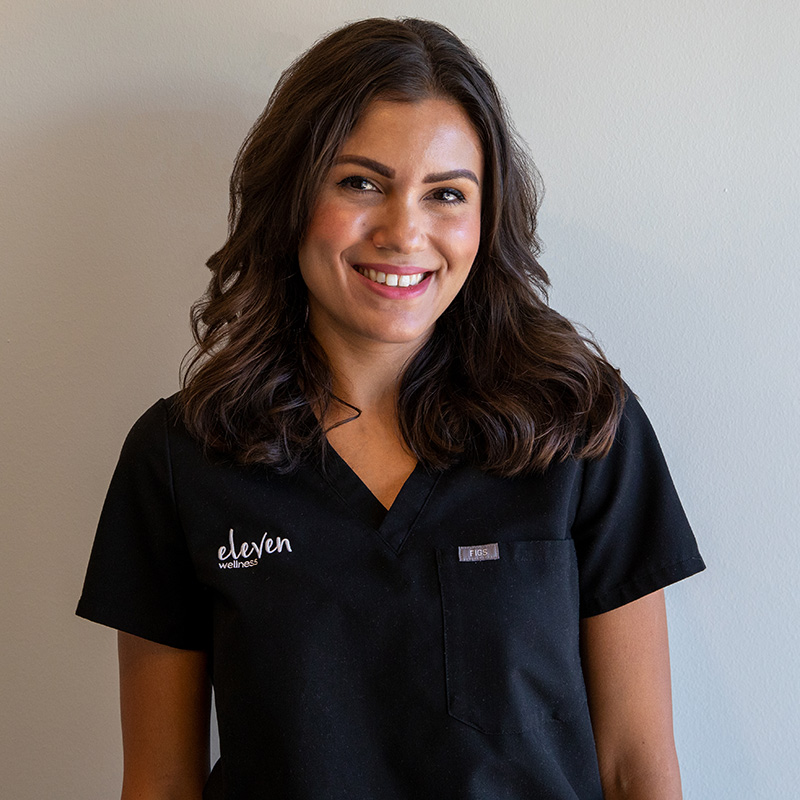 Julia Critelli
Medical Aesthetician
---
"I love that I can help others feel beautiful. I had skin issues myself as a teenager, so to know that I can assist others with their skin is very rewarding. I like to make sure that anyone I have as a client is comfortable during any treatment I am providing. It's a very personal experience that I provide, so I take it as a huge compliment when a client returns to me repeatedly."
Julia was born in Norwalk, Connecticut and now calls the metroplex her home. She is a graduate of Southern Connecticut State University with a major in English. However, at a young age, Julia knew she always wanted to be in the aesthetics field thanks to a family member who had introduced her to the possibilities of being an aesthetician. Now with almost 10 years of experience as a licensed aesthetician, she is happy to join the Eleven Wellness team.
Julia enjoys building a long-standing relationship with her clients so that she can assist them in achieving optimal results. When she's initially meeting a new client, she takes into account the big picture of skin care variables (diet, travel, health conditions and products) so that she can create a routine and treatment plan that's unique to each individual.
For Julia, vitality is feeling lively, healthy and happy. Beauty is owning who you are, flaws and all.
In her free time, Julia spends most of her days with her two young boys and husband, trying new restaurants and exercising. Julia is incredibly grateful for her network of friends and family in Dallas and to be able to work in an industry she is so passionate about.