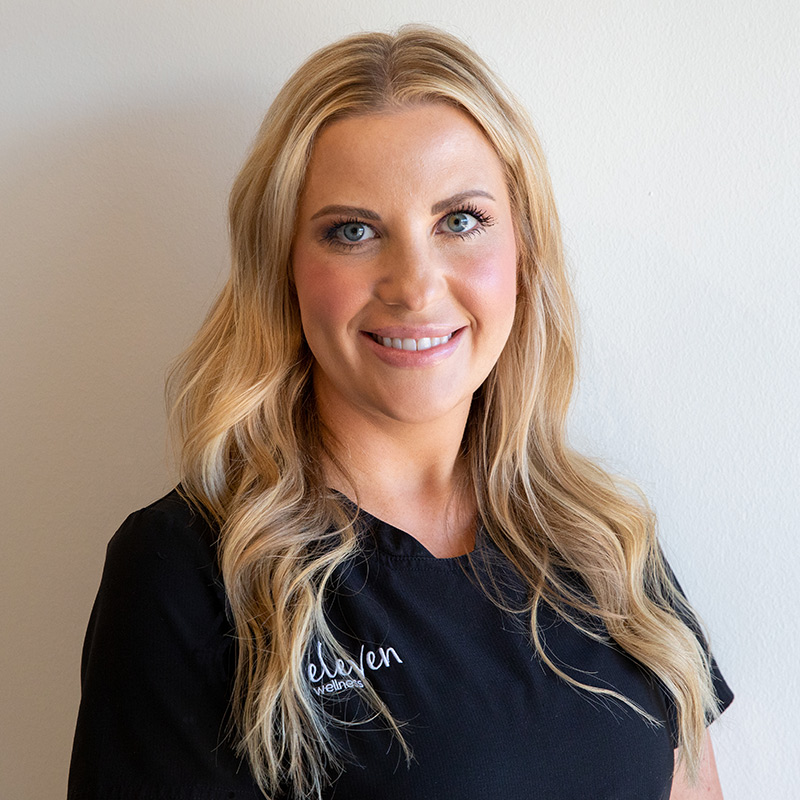 Alison Tohlen
Lead Medical Aesthetician
---
"I genuinely love helping people feel and achieve their optimal results through skin care. I, myself, struggled with acne in high school and experienced first-hand the devastation and frustration skin conditions can cause. Being able to have the tools and the knowledge to help my clients have less of that frustration brings a lot of joy and makes me continue to love what I do."
Alison is a native Texan and has been a licensed aesthetician for over 14 years, garnering expertise along the way in medical aesthetics, customized facials treatments, and cosmetics. She earned Dermaplaning and ProCell Microchanneling Certification, Glytone Peel Training and has completed American Laser Institute Training.
Alison develops custom treatment plans for her clients that include in-spa services as well as an at-home routine that's detailed but realistic for each person's lifestyle and needs to achieve their best result.
For Alison, vitality allows for optimism and feeds mind, body, and soul. Beauty is the ability to love yourself imperfections and all.
When she's not making clients look and feel great, Alison enjoys traveling, exercise, and is a huge animal lover. She is also a huge foodie and happy to share her favorite places to dine in Dallas and beyond. Alison's most grateful for her health, family, friends and amazing clients, all of which enrich her life.