PDO Threads – Everything You Need to Know About the Non-Surgical Option to Lift the Face and Body
What are Novathreads?
Novathreads, AKA, PDO thread lift or PDO threads, is a cutting edge procedure that involves inserting dissolvable threads into the skin. These threads have been around for other medical and surgical procedures for many years. In this application, the threads stimulate collagen production and provide a physical lift to the skin, creating the appearance of a surgical lifting procedure, like a facelift, with none of the downtime. Even better, PDO Threads can be used in other body parts including arms, elbows, knees, buttocks and more.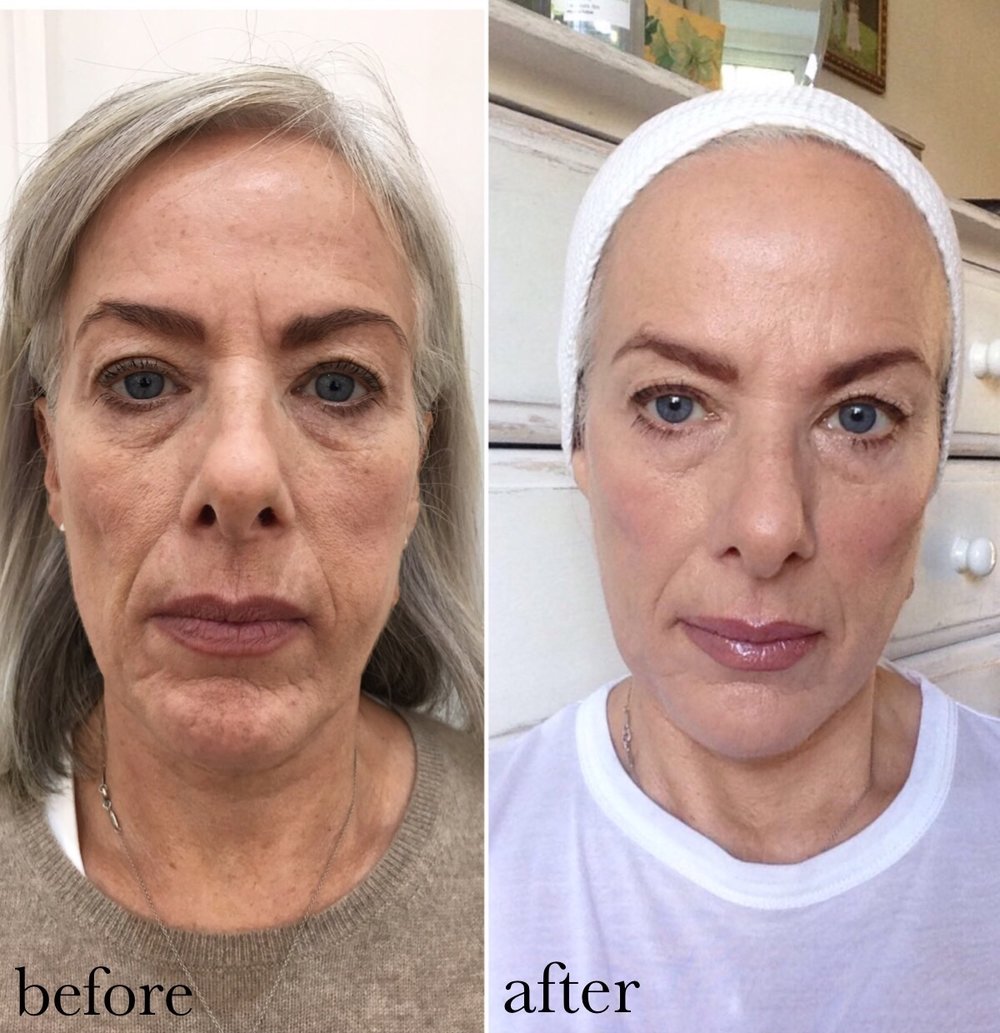 Tell me more about the procedure itself.
At Eleven Wellness, Dr. Kiran Robertson performs the Novathread procedure. Dr. Robertson worked as a trainer for the Novathreads company for many years, so she knows what she's doing! Patients will come in for a quick consultation with Dr. Robertson to help understand the desired goal for the service.
We use two different kinds of PDO threads, depending on what part of the face or body we are treating. According to Dr. Robertson, "the barb threads are used to lift sagging cheeks and midface, jawline and jowls, neck, buttocks, eyebrows and more. They stimulate collagen as well. The smooth and twist threads are used to stimulate collagen and tighten the skin on the face, neck, décolletage, knees, arms, and other areas."
Depending on which kind of thread a patient is receiving, we will use topical or injectable numbing, and perhaps both. Numbing and the procedure for one body part take around 45 minutes to complete, so this is a procedure that can easily be done over a lunch break!
Downtime for the procedure is minimal. Bruising, swelling and pain at the injection site are normal. Things to avoid post-treatment:
Strenuous exercise for 72 hours for the face and 2 weeks for the body
Sleeping directly on face for 72 hours
Flying for 72 hours
Excessive animation of the face for 2 weeks
Hot tubs for 1 week for the face and 2 weeks for the body
Dental treatments for 3-4 weeks
Aesthetic treatments for 6-8 weeks
Kybella for 8-10 weeks
Ultherapy or microneedling in the area for 6 months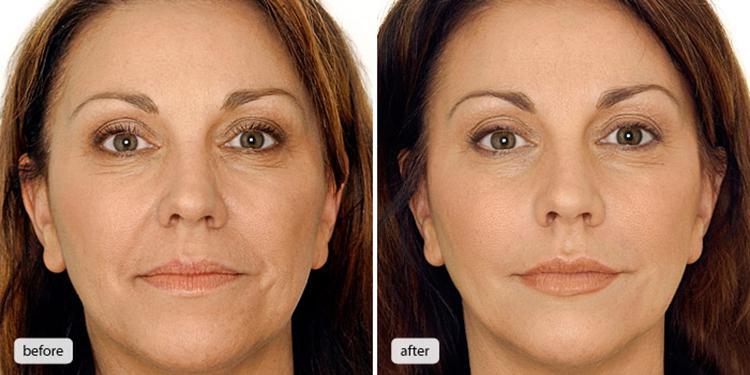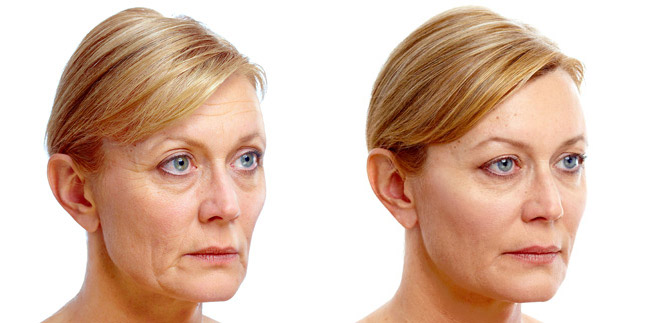 How long will the results take and how long will they last?
Many of Dr. Robertson's patients report seeing a lifting effect immediately following the procedure when using barbed threads! Instant gratification at its best! For all types of threads, the full effect of the procedure is felt and seen within several weeks as the collagen stimulation begins.
Dr. Robertson says that threads are general reabsorbed by the body within 4 to 6 months. However, the effects of the procedure extend at least a full year. "I often do a combination of lifting and collagen stimulating threads and then repeat the collagen stimulating threads in a series of 2-3 treatments for the best results," said Dr. Robertson. "I am also using the new Infinity Novathreads when appropriate. These have more lift and we are getting great results. Not everyone who inserts threads is doing these." Dr. Robertson is actually one of only two doctors who are experienced enough to use these innovative new threads, so we are excited to be at the forefront of this new product!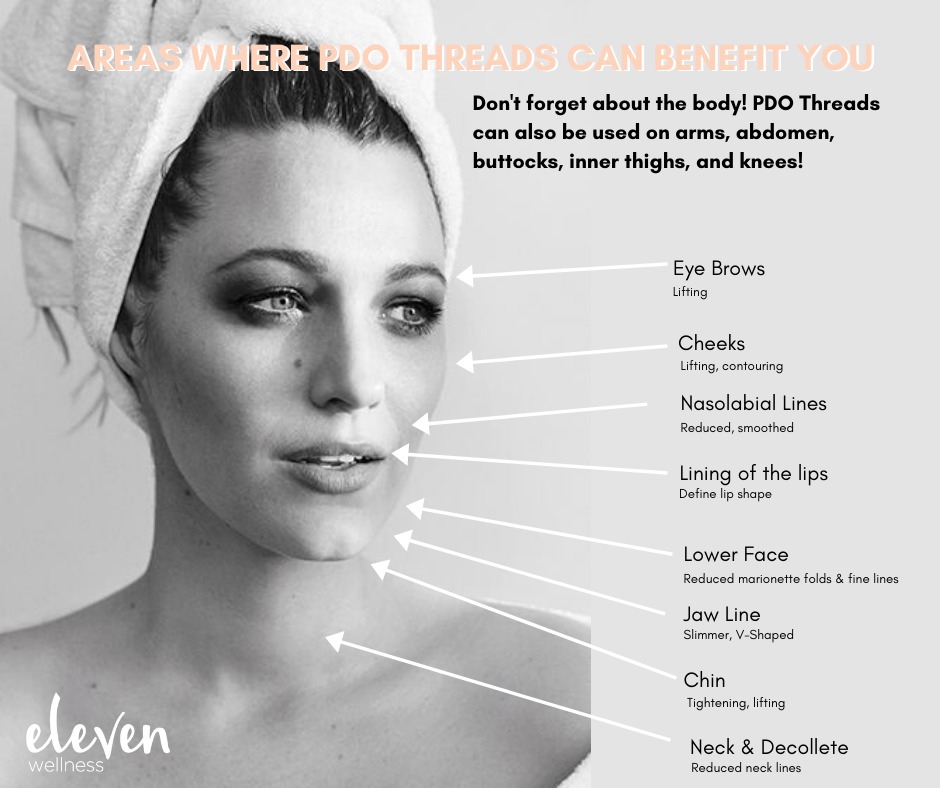 Ready To Book Your Appointment?
Visit our Dallas Med Spa center and meet with a licensed professional!