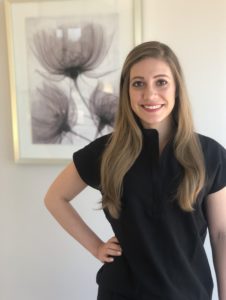 Mariah Cunniff
RN BSN
---
 "I love being involved in the wellness and beauty industry, there are always new things to learn.  I have spent a lot of time caring for the ill and have now shifted my interest to prevention and wellness."
Mariah was born in Missoula, Montana and settled in Dallas in 2018 after her husband was accepted into a physician residency program at UTSW.  After five years of practice in critical care nursing, her trajectory changed to beauty and wellness. In addition to being Laser certified, Mariah is also currently pursuing her Master's degree to become a Family Nurse Practitioner at Texas Women's University.
Mariah is consistent in treating her clients with the utmost respect and compassion, as well as going above and beyond to ensure that each treatment is successful. She enjoys building a relationship with her clients and hearing about their lives and adventures in addition to assisting them in their wellness journey.
Beauty to Mariah is a reflection of how a person feels on the inside, "If a person is in a state of well being, physically, mentally, and emotionally, it shows."
When she's not working or studying, Mariah enjoys the outdoors, cooking, and spending time with her friends and family.