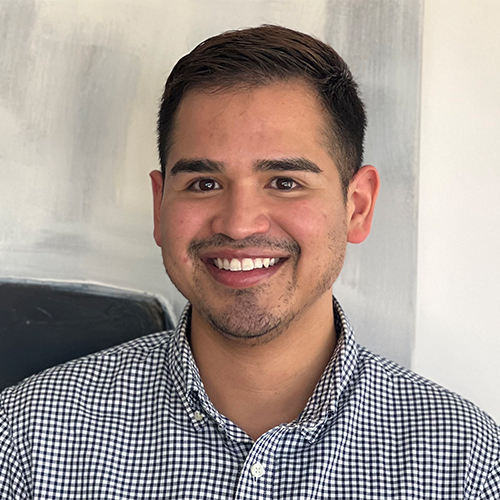 Angel Rodriguez
Client Relations Manager
---
"I find great joy in building relationships with our clients."  
Angel was born and raised in Fort Worth, Texas.  After pursuing cosmetic dentistry, Angel's love of aesthetics grew after his sister became an aesthetician which in turn inspired him to do the same.  Because of his own struggle with acne fresh out of esthetic school he became determined to achieve healthy skin. After experimenting and getting his acne under control, he fell in love with being able to help his clients feel beautiful in their skin by addressing their concerns.  Four years later he is happy to be in a management role here at Eleven Wellness.
For Angel, vitality is being able to live a healthy and active lifestyle and exude confidence. "Skin care isn't a one size fits all, not everyone has the same concerns. You have to find the root of the problem by trial and error.  I tell my clients they have to trust the process because it will take time and their issues may get worse before they get better. Be Confident, Stay Consistent, Be Positive."
In his free time, Angel enjoys spending time with his cat Theo or listening a true crime or skincare podcast when he is not being active. He credits the love and support of his family to be where he is today.